I always like to take some time to reflect on a vacation and now that we've been back from our trip to Couer d'alene (CDA), Idaho, for a week, it's time for my review.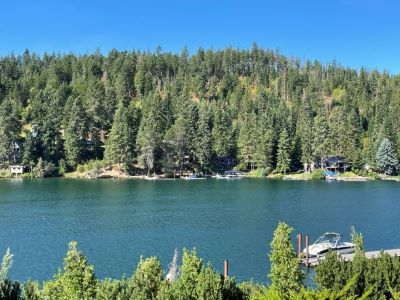 CDA is a city of 45,000 on Interstate 90, and easy to get to from the Spokane, WA airport. Amtrak also stops at nearby Sandpoint and Spokane. It's also a four-hour drive southwest of Glacier National Park. The focal point is Lake Couer d'alene, a large all-sports lake, with a beautiful resort sitting on its edge, featuring a large marina and mile-long boardwalk around the property. Adjacent is a public beach area and city park with concerts throughout the week.
All of this anchors one end of the vibrant downtown filled with lots of shops and restaurants. Fortunately, I have finally reached the age that I no longer need to pick up a souvenir or a T-shirt from places I travel. I am still a sucker though for earrings, and came back with a pair that are really a little too artsy for me, but if not now, when?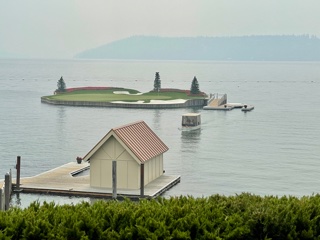 CDA is an absolute destination for golfers. The CDA Resort Golf Course features a floating green and one day, we had lunch at the club restaurant and watched golfers tee off. They are then driven by boat to finish the hole. It was fun, and most of the golfers put their ball in the water – none seemed to mind.
CDA is an absolute destination for people who love water sports, and whatever type of watercraft you want is available to rent at the marina. For the first time, I saw wave surfers who surf the waves (without a rope) behind a speed boat. I was also introduced to hydro gliding when I saw this guy stand on his board and rise up out of the water. Needless to say, his core is better toned than mine. Pontoons, speedboats, jet skis, paddleboards, and yes, the quiet kayak, all available if you didn't pack your own. I didn't see any fishing boats but that may just have been the area we were in.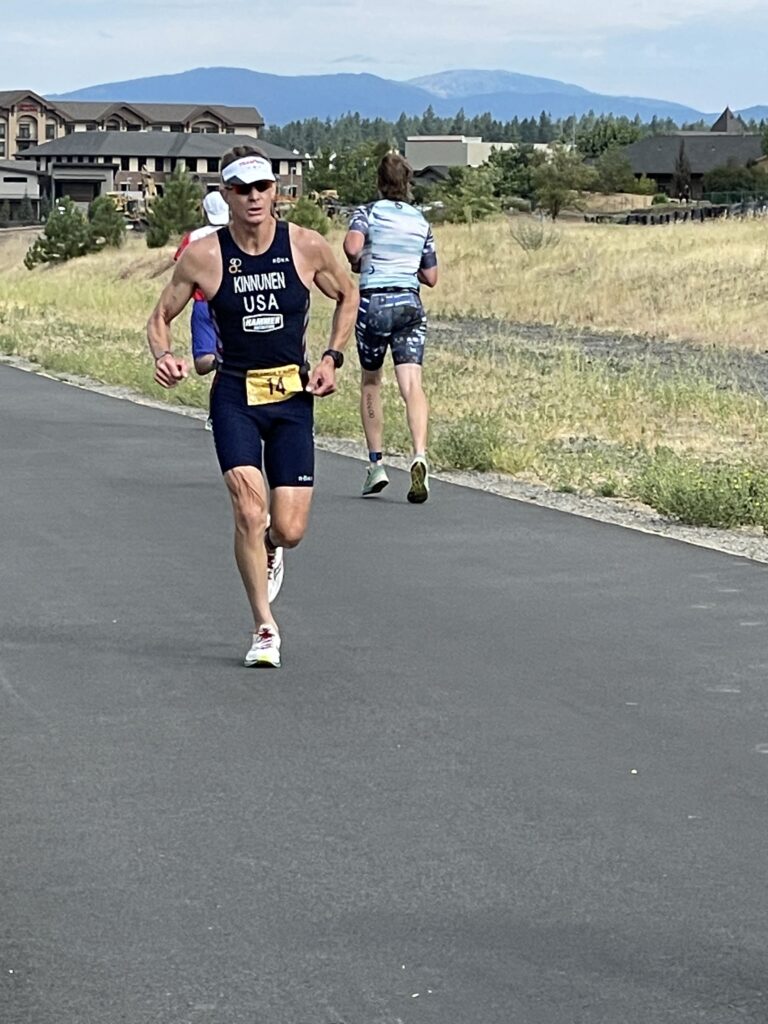 CDA is an absolute destination for people who want to run, bike, hike and avail themselves to more adventurous outdoor activities. There is a 23-mile-long paved trail that ran directly behind our condo, and it was busy every day with casual walkers to race-training runners and bikers. Our first Saturday, we enjoyed watching the running portion of a triathalon on the trail.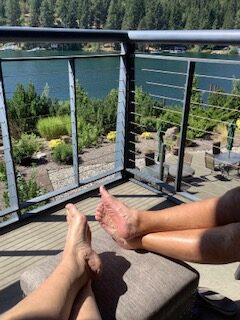 CDA is also an absolute destination for people who want to kick back and relax, like us. Kathy had always wanted to go to CDA, then made friends with a woman who had a lead on a condo for rent along the Spokane River, which feeds from Lake CDA to the Columbia River. It was easy to spend hours, feet up, book in hand, cribbage board ready, watching the boats go by. The area boasts a free summer outdoor-concert series, several wineries, and a killer Saturday farmer's market. How can you go wrong?
Geographically, it reminded me very much of northern Michigan and Wisconsin. Rolling and occasionally steep hills, lakes, rivers, streams. The white pine, their state tree, cast a soft texture to the hillsides. Sadly, most days, the skies were quite hazy due to the fires, but you could still experience the beauty.
Why Couer d'Alene? Why not if you're looking for a new travel experience. I'm sure you won't be disappointed.