One hundred and one, you never looked so good. When I started My Patchwork Journey, my goal was a weekly post for two years. Could I do it? Well, I didn't exactly hit that mark, or this would be my 104th post. But am I happy with 101? You bet. Am I happy I made it two years? Absolutely. (I had this ready to go for 100, but then Ryan Lochte gave me inspiration that needed to be dealt with last week.)
Thank you for going on this journey with me. It's always an anxious moment when I hit the "publish" button, so with every Like, I do a little high five in the air; a Comment guarantees a wahoo, and when someone Shares the post, I do a little happy dance. You had no idea your reaction led to my own personal cardio workout, did you? I value all of the feedback and comments I've received, trust me.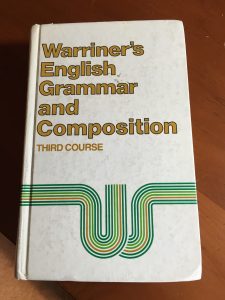 Why have a blog? That's the question I've asked myself, and I've considered ending this project. Isn't two years enough? What am I trying to accomplish that the 200 million other bloggers haven't? Blogging is my approach to lifelong learning, just as others might take a class in painting or learn a foreign language. It's researching topics, improving my writing skills, sharpening my powers of observation, and translating what I see and hear into something that I hope is entertaining and enjoyable to the reader.
I don't know how to burp a child, I couldn't have a cooking blog because I never get the same results twice, and the closest I've been to the sandwich generation was when I transitioned from bologna on Wonder bread, to smoked turkey with gouda on artisanal nine grain, so I can't write on any of those popular topics. No, my posts are about life. I enjoy taking readers with me when I travel, whether on the savannas of Africa, or the hills of Kentucky. But most of all, it's what I witness on the sidelines of life that inspires me, causes me to ponder, and quite honestly, gives me a good chuckle. That's what I like to write about.
In looking back over some of my posts, I scratch my head and ask What the devil was I thinking? I'm sure you've said the same thing. But then out of the blue, someone will say to me "I love how you made me think about … " Now let me tell you, that's gratifying! My goal for year three? Create more "I love how you made me think" posts and fewer of the head scratchers.
In closing, thank you for joining me on this journey. I'm trying to complete a major writing project, so you may not hear from me as frequently. On the other hand, I've got a little trip planned for mid-September which is already generating some fun blog ideas. I can't wait to take you with me!
Meanwhile, I've discovered the traditional gift for a two year anniversary is cotton. Is that not perfect for me? Time to turn off the computer, and go play in some cotton – as in quilt fabric, and continue my patchwork journey.
P.S. I invite you to consider subscribing or signing up so every post will hit your mailbox. It's like your own personal delivery service but without a tip expected! Look for the little white box located on this home page to subscribe. And please, if you like a post you've read, feel free to share it with others. I love to dance!