Everyone needs an Aunt Lorraine. Born on 111222 as she liked to say, she's been on my mind for several days, and I'm celebrating her 94th birthday as I write this, though she "stepped out" several years ago (her expression).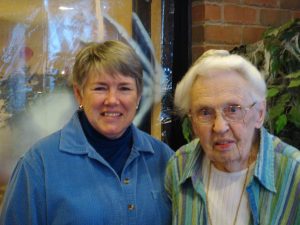 She was the picture of hard work, waking every day at 5:00AM; self-sufficiency, who held herself accountable to high standards; and perseverance, as she quietly fought gender issues in the late 40's and early 50's while in med school and early in her career. She relied on her Christian faith, and dutifully studied not only the Bible, but knew that a wise person was also familiar with the beliefs and teachings of other faiths. How could she understand others if she didn't take the time to personally know their core values, especially when they moved into the neighborhood? She certainly wasn't going to depend on the media for that. But above all else, it was her compassion that set her apart from anyone I'll ever know, and she was the first to give help, never questioning nor judging.
I didn't know her well as I was growing up. While my father, her older brother, moved his family west from their Milwaukee home to western Wisconsin, she moved east to Detroit to continue her medical education and begin her practice. Consequently, our paths only crossed once or twice a year on holidays. But when both of my parents got sick with cancer within months of each other, she became our medical translator, and it was Aunt Lorraine who called me to give me my father's diagnosis. Our bond strengthened from that point on.
I lost my mom when I was 26, less than a year later, my dad, and at the end of the next year, I was caught up in the great recession of 1982 and lost my teaching job. With all three of my older siblings settled, and my refusal to grow up, I was floundering. So while I should have been looking for a job, I traveled to England and Scotland and spent a month rediscovering fun. I have never regretted that trip.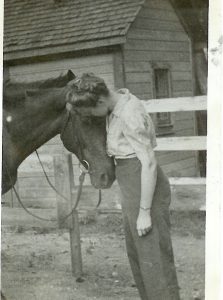 At Aunt Lorraine's invitation, I joined her in Detroit and began my life as a Michiganian. I've always considered what a blessing it was that my parents nurtured my personal development for the first 26 years, before they passed me on to her for the next 30 years. Even though most of my peers had begun the next chapter of their lives through marriage and starting their own families, they continued to turn to their folks, or another trusted adult, for advice or consultation as they wrestled with relationships, parenting, careers, or major life decisions. And that's the role she played in my life, cheering me along the way.
So the point of all of this? Everyone needs an Aunt Lorraine, but more importantly, everyone needs to be an Aunt Lorraine.  It's not her words that I remember, but how she lived her life, and I am so grateful for that. Hard work, self-sufficiency, perseverance, faith and compassion. I fear her effort to impart each of these qualities on me fell short, but thinking of her has been calming for me lately.
What we model to others leaves a more lasting message than what we say. As I wrap up this week, I am more mindful of this lesson and wonder what I've been teaching? Happy Birthday, Aunt Lorraine. You gave me a great gift.