When I ask you to think of products that come from Sweden, what comes to mind? Any of the following?
Volvo Cars
Absolute Vodka
Pacemakers
IKEA
Bluetooth Technology
Dynamite
These are just some of their more remarkable contributions.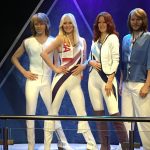 But perhaps my favorite is… ABBA. That's right, the flashy pop band that burst onto the scene in the 70's when they won a European music contest. "We can't expect to win but we can at least be memorable" was their philosophy when they donned their garish ensembles and delivered a 'get up and dance' vibe. Laugh if you must, but once you get one of their songs swirling in your head, it's hard not to smile and move your feet.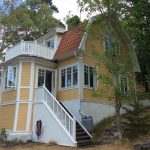 As I write this, Kathy and I are wrapping up a week in the land of Alfred Nobel, and I am sitting on the bank of an island in the Baltic Sea that is part of Sweden's archipelago. To say this is a 'pinch me' moment is an understatement. We have spent just one night here and the rest on an 'inner island' in suburban Stockholm.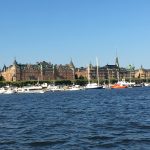 While here, we have done the required tourist events – trips to local museums, boat tours, watched the changing of the guard at the palace, and enjoyed local foods. And yes, we made absolute fools of ourselves while trying to record our version of Dancing Queen at the ABBA Museum. We couldn't resist and it was just so much fun.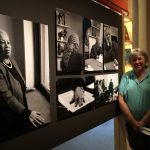 My favorite stop however, was a visit to the Nobel Museum, probably often overlooked by the hordes of visitors from the docked cruise ships who are in search of souvenirs. I lingered in the literature section and was humbled by the stories of the laureates. It was really amazing.
But we had another reason we wanted to visit there which answers why we came to Stockholm in the first place.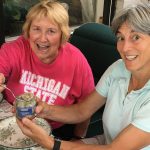 A few years ago, Kathy connected with Juleen Zierath, another alum from the University of Wisconsin-River Falls, when they were tapped to lead a fund raising effort. Both former student athletes though about ten years apart, they had much in common and became friends.
Juleen just happens to live in Stockholm where she is a very accomplished medical researcher/ scientist. Further, she is the immediate past chair of the Nobel Prize General Assmebly. Yes, you read that correctly. The. Nobel. Prize. She remains part of the general assembly.
When she invited us to "come anytime and use my guest house," we took thirty seconds to ponder the invitation.
"I'll make sure you get up to my lake house in the archipelago," took slightly longer only because we had to look that up and refresh our memories.
So here we are, many months later, enjoying the beauty and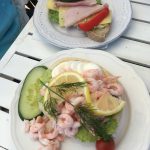 tranquility, the friendly people, the incredibly efficient public transportation systems (ferries, subways and buses), the salmon, shrimp and herring, and the water, every where you look.
I'm not sure Sweden would have been on my go-to list, but it's been an incredible experience. Again, we are amazed at the ease in which English is understood and spoken and how comfortable it has been as Kathy and I have navigated the city on our own.
We've nicknamed this the Keep on Trippin' Tour (KOTT) and will find ourselves in a new country on Wednesday. I hope you'll follow along so you can read about other 'pinch me' moments I have along the way.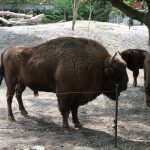 P.S. The next time you're in a buffet line, you can thank the Swedes. It came from their smorgasbord. Your fun fact of the day.