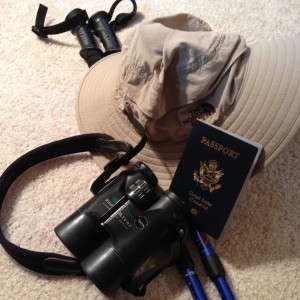 Most families are home from summer vacations, and if the kiddos aren't in school yet, they soon will be. You know what that means? Fewer cars on the highways, easier access to museums and parks, and shorter lines at ice cream stands and rest rooms. You know what else it means? It's time for me to hit the road; time for another adventure.
I'm a travelin' (wo)man
I've made a lot of stops all over the world
And in every part I left my heart
With at least one lovely twirl.
(Slightly rewritten from Rickie Nelson's original)
Will this jaunt bring an unexpected stop at a prison outlet like last year's trip to Arizona, or will it produce an anxiety attack that rivals the time I thought I'd been abandoned by my local hosts at a park in a remote area of China? Will we lose electricity like I did on the Bruce Peninsula in the Georgian Bay of Ontario when I got caught there during the great blackout of 2003 with nothing more than a bag of Ruffles, a loaf of banana nut bread and a fifth of whiskey? There's only one way to find out…
My hiking poles are collapsed and packed, the binoculars have been pulled out of the closet, my passport has been dusted off, and of course, I have a hat. I plan on hiking some of the area's trails, beaches and of course, quilt shops.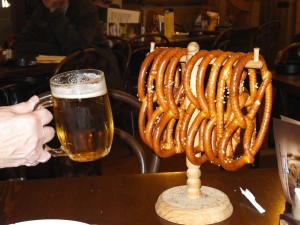 Over the years, I've learned a lot about what I like in an adventure – new and different scenery, interacting with local people and experiencing their culture, and of course, tasting some regional foods. I try not to revisit an area, and this trip is no different – check back in a couple of days, I'll let you know where I am.
So what makes a good adventure for you? And what's a favorite place you've visited? I'm always interested in adding new destinations to my travel wish list. Until then, so long, auf wiedersehen, sayonara, hasta la vista, au revoir, farvel!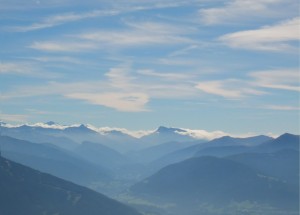 To Comment:
1. Scroll to the Comment section at the bottom of this post. It may say No Comments if you are the first.
2. Hover the cursor over the word Comments and click open the box that says Enter your Comment.
3. After writing your comment, go to the box that says Comment As and choose Anonymous from the pull down menu.
4. To make a correction, click on Preview, and then click Edit. When finished, click Publish.