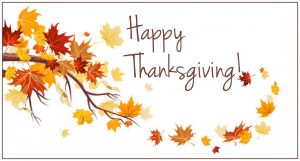 Happy Thanksgiving! It's absolutely my favorite holiday and this week, I was overwhelmed as I thought of the blessings in my life, and remembered past Thanksgivings.
1975 – Prepared the meal for the rest of my family along with my sister, Judy, in her Madison apartment. I was the Home Ec major and proud of the turkey we presented.
Oldest sister, Barb: "Where are the giblets?"
Youngest sister, Pam, with all the confidence she could muster: "This turkey had no giblets."
Look from mother, needs no description. THAT was the year I learned turkeys had neck cavities, where they hid the giblets.
1985 – Met my baby nephew, Greg, when I visited my brother and the rest of his family in California.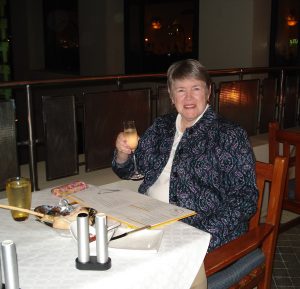 1993 – Invited to the cottage of a friend in northern Michigan, to enjoy the day with her family. She hadn't consider the thawing time of the bird. We sat down for our Thanksgiving dinner at 10:30 that night.
2009 – Enjoyed a delightful turkey dinner at my hotel in Bangkok. Discovered Prosecco. Slept well.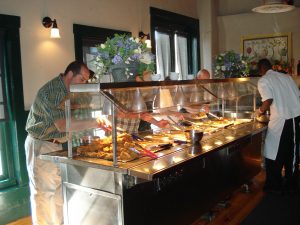 2010 – Had dinner at Paula Deen's restaurant in Savannah, Georgia. Extremely disappointed as they didn't have pumpkin pie!
2011 – Spent the long weekend in Chicago and stood for hours at the Macy's parade in Chicago. It was a blast, but I'd splurge and get bleacher seats if I was doing it again.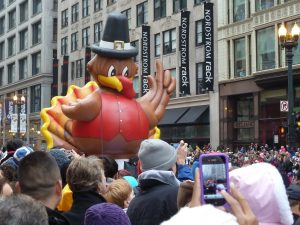 May you have a wonderful day and create warm memories. May you limit your debates to cornbread vs. classic bread stuffing; pumpkin vs pecan pie; mashed potatoes vs. candied yams; whole cranberries vs. jelled; dark meat vs. white.
Celebrate our uniquely American holiday, where there's no argument over the mix of religious and secular symbols, only favorite football teams. Sleep in, watch a parade on TV, take a long pre-meal walk, drive carefully, enjoy the day with family and friends, and give thanks.
My wish is that you, too, have a holiday filled with all that brings you peace and happiness, and that your heart holds memories as dear as mine.