The week between Christmas and New Year's is always a time of reflection for me. The good, the bad and the funny of the outgoing year as well as looking forward.
I started 2022 in Los Angeles where I attended the Rose Parade with a friend who waved at every. single. unit. that marched down or along the route; even the Hare Krishnas who were the warm-up for the actual parade. For the first time, I realized how great it is to surround yourself with people filled with joy.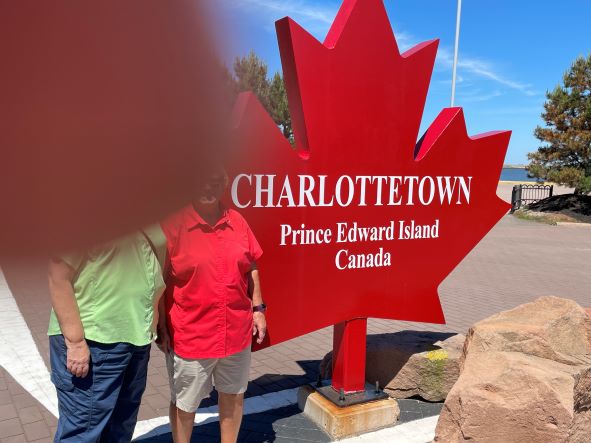 During the summer, we took a cruise and learned that memories you make on a vacation are more important than the pictures you take, right? A fellow tourist offered to take our picture and spurned my directions on how to use my phone. "No problem. I have one just like it. I'll take two, in case your eyes are closed." Both pictures were identical, so I'll never know. Humor makes any situation better.
Apparently, steel drum bands are having a moment. (https://www.panyard.com/celebrating-the-steel-pan-in-high-schools-and-universities/ ) I gleefully snapped up 2 tickets to an outdoor concert this fall, eager to have a group of Jamaican men transport me to the Caribbean. I envisioned swaying to calypso music with an umbrella drink in my hand. Instead of Harry Belafonte tunes, I listened to Happy Together by the Turtles and Louie, Louie, the classic 1963 hit, played by a group of locals from the west valley that are as Jamaican as I am. Don't get me wrong, the music was lovely, but when your vision collides with reality, shift your expectations, and drink the rum anyway.
In October, I returned from a few days away to discover both of our toilets had been outfitted with bidet attachments. These are now available on Amazon for as low as $25 and can be installed by someone who knows what they are doing and can fit in the tight spaces around a toilet. But I'm telling you, we deserve comfort at every stage in our lives. Trust me, look into this, it's life-changing and at the same time, you feel slightly more worldly.
Travels, from Canyon de Chelly and Monument Valley in Arizona, the hiking trails outside Las Vegas, a cruise from Boston to Montreal, all helped prepare me for the biggie – Alaska. Each trip had their thrills and besides the raw beauty, it's about the goodness of people, especially locals who shared snippets of their culture.
After living here for three years, this past year was pivotal in cementing new friendships. And in the winter, friends visited from MIchigan. Starting over in a place is hard and developing new friends isn't easy but once you have a good friend, don't let go.
The highlight for my year however was time spent with family. A lunchtime visit with my brother and sister-in-law who were camping near Tuscon, visits with sister #1 who spent time nearby staying with her daughter, and a visit by sister #2. She should never forgive me for the running around we did over five days. I wanted to make sure she saw every sight within a fifty-mile radius. Museums, hiking trails, concerts, new restaurants… it really was quite exhausting.
In October, I spent a week in Wisconsin where both of my sisters live, and the three of us spent five days joined at the hip for the first time since we had to share the backseat in the family car. My sisters make me laugh more than anyone else, and family roots run deep even when they can seem shallow.
I'm fortunate to live a comfortable life filled with quilting activities, workouts at the pool, bocce ball and a fun book club, which stretches my thinking most every month. We get out and enjoy concerts and theater often in Phoenix and Scottsdale. Our motto is to do while we can.
I'm not oblivious to the economic, emotional, and physical pains others have suffered through and continue to do so, but for this post, I wanted to focus on the lighter side of life. I hope you don't mind.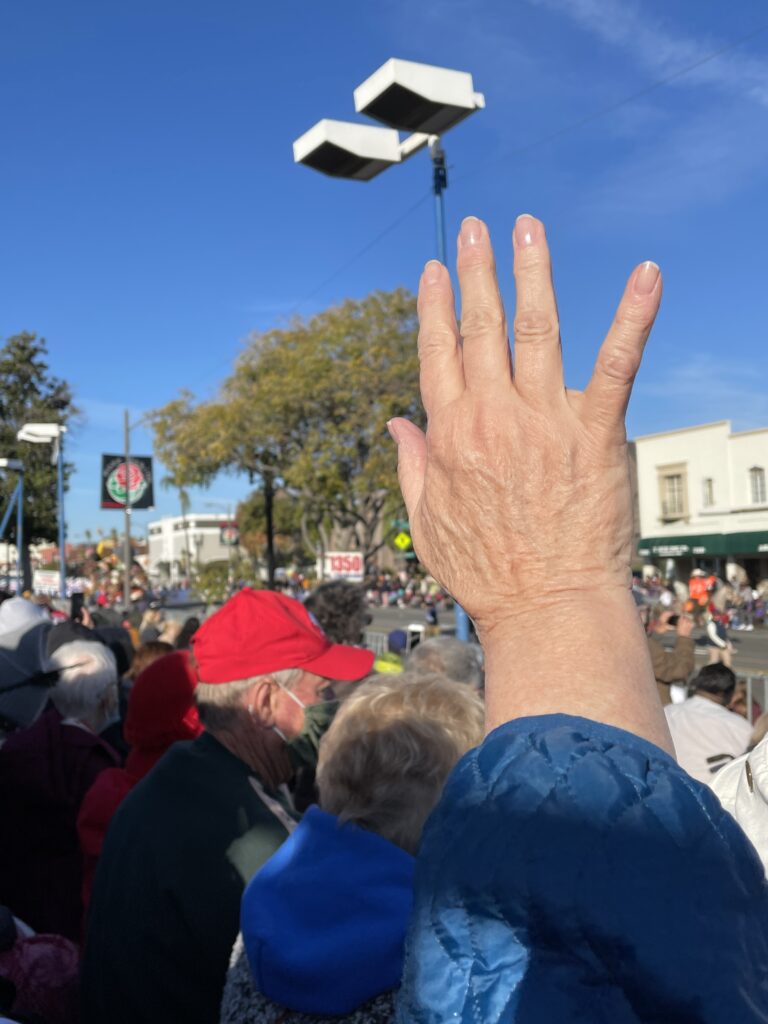 So, as I wave good-bye to 2022 with the same jubilation as my friend when we welcomed in the year, my wish is that 2023 is filled with good health, prosperity, and kindness for you and your loved ones.