I've always subscribed to the old adage that luck results when preparation meets opportunity. Until Saturday, when we happened upon The King of Norway fishing, just fifty yards from us. I can't recall any preparation in my life that provided for that encounter.
Helena, our host, was thrilled when she saw the flag flying on a hill about a quarter mile from the road we were on. "Oh, that means The King is here," she said excitedly as we approached a narrow bridge. "And look, there he is!"
We wanted to slow down and watch him fish, but since The King, 81, has been coming to the Laerdal area for fishing and hunting for 65 years, the people in the region have had a simple understanding. "We will not bother, disrupt, or report your whereabouts. Even when curious tourists are in the car!"
Our time in western and central Norway has given us amazing sights and experiences. I'm just going to let the pictures tell the story this post, including an introduction to the people we stayed with. Sorry for the wonky formatting – many challenges on an iPad this time.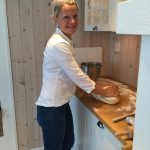 Helena was my sister's foreign exchange student 25 years ago. She and her husband, Marius, son, Nathaniel and daughter, Alina, were our hosts in Laerdal.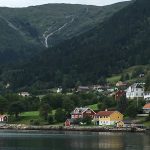 The Sojnefjord is the longest and deepest fjord in Norway. Rain or shine, it is beautiful.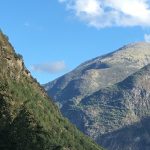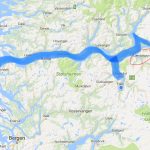 Laerdal is a rich agricultural area and the sheep were happy to remind us. The area produces 50% of the country's cherries and they were very tasty.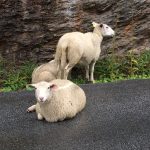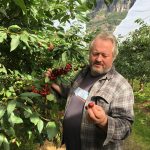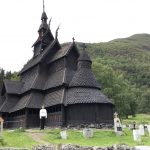 A stave church, built in the 1100s (without nails) remains in the area.
If you're in Norway, you hike. We enjoyed a  short portion of the King's Trail.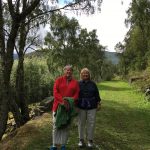 And a little bit about Bergen, where throngs of tourists and passengers from as many as five cruise ships seize the compact area every day. If you get lost, just look for the hills.
It's been almost two weeks in Norway, and we are moving on. We've heard that the Swedes have the ideas, the Norwegians have the natural resources to make the products, and the Danes know how to sell it and make  money. We'll see if that's true.