Did you know the traditional gift theme for the second anniversary is cotton? I didn't until I looked it up last week. I love that kind of research that is generally useless unless you're on a trivia team. But why did I need to know?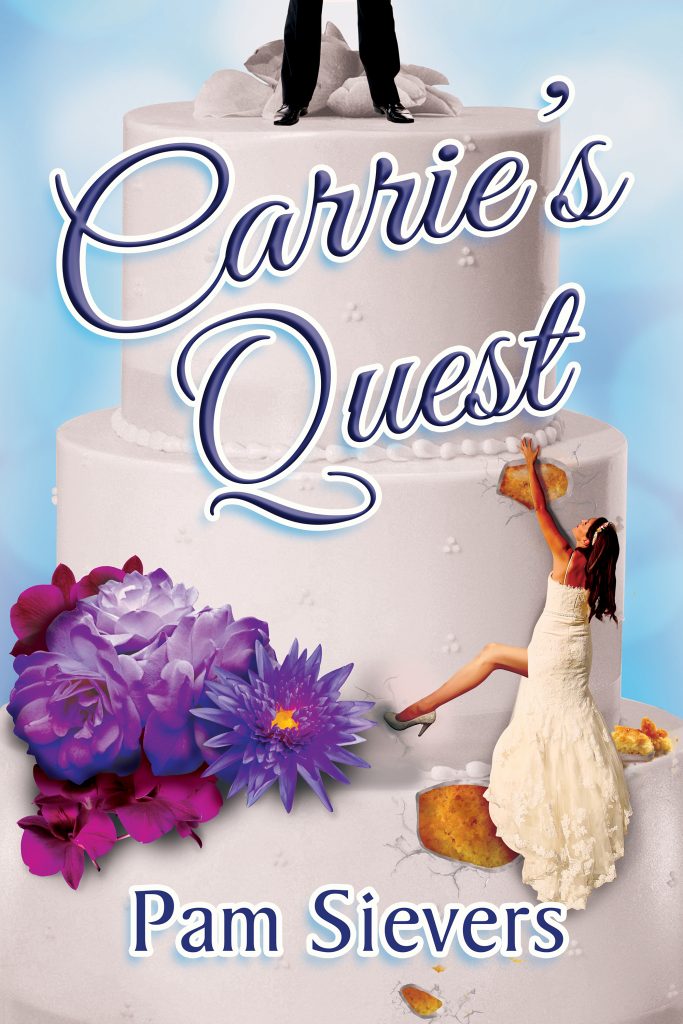 Last week, I celebrated the two-year anniversary of the publication of my first book, Carrie's Quest. I celebrated by buying more cotton quilting fabric.
I launched the book at the start of the pandemic, with extravagant plans for a book tour, aware that face-to-face exchanges sell more books than any other strategy. Little did I know life as we knew it would be closed for an extended period of time … yet, I still set a modest goal. To beat (or at least meet) what is bantered about as the average number of books a self-published author sells in their first year. Want to guess what that number is?
Rule number one after you've published a book – don't look at the stats. Keep your eyes off the numbers of books sold, pages read, reviews written, any kind of data that may not support your self-confidence. To focus on the numbers is a recipe for depression. Unless of course, the numbers are good, then humility is even harder to keep in check. So I'm told.
Writing a book is hard work. Study, apply, review, revise, repeat. That doesn't count the time you toss and retrieve out of the garbage. BUT, marketing and selling the darn thing is harder. Much harder, even if you have a large publishing house behind you. Remove opportunities for in-person events, and the task is daunting.
Unless you're talking to James Patterson, Stephen King or Lisa Scottoline, don't ask an author how many books they've sold. We don't want to talk about it. It's too few for most and not enough for others. You get my point. We are likely to answer with the same vagueness we've been taught to keep off our pages. Better to ask about weight or the previous year's net income.
That's all you've sold for all the work you did? I feel the same way.
If others can hit it big, why can't you? Again, I agree.
Why do you do it? Frankly, I don't have an answer for that.
The good news for me is that I never tackled this project to provide a life-style change or financial windfall. I still like a good bargain and truthfully, I've gotten pretty savvy to these early-bird senior specials in Arizona. Yet, I still want my work in the hands of people who might enjoy the story, and guess what? I want to make some money as well – at least cover some expenses.
So what's the average number of books an independent, self-published author sells in their first year? Two hundred and fifty. I gave myself two years to sell this number because of the pandemic, and by the skin of my teeth, I reached this goal. Of course I had to keep track and check the data, especially as the two-year anniversary was approaching.
For everyone who has purchased a book, or requested your local library carry it, a huge thank you, from the bottom of my heart. And an extra hug for those who have written a review. Each purchase makes my heart smile. Carrie and Rob aren't going anywhere and Carrie's Quest remains available on Amazon, through me, and at a gallery highlighting local artists.  
I love writing and look forward to sharing more updates with you. Until then, thank you for your support. And keep supporting independent writers. James Patterson will never miss your sale.