Why is it so hard to let go of stuff? I'm in the midst of preparing for a move across the country which will result in some major lifestyle changes as well. Example? Good-bye snow boots, hello flip-flops. The move is scheduled for mid-July and fortunately, I started packing weeks ago. Some stuff is easy, and the decision between packing, recycling, donating or tossing is simple.
But it's also easy to get hung up on decisions. And second guess. And wrangle your hands. And lose sleep. Why? Because breaking up is hard to do.
My siblings have given me "permission" to unload some family items I have held onto for decades. No one, including cousins, wants Grandma's candlewick dishes, I get it. The hand-tatted lace she made? The worn out, shabby baby-quilt? The sherbet/ champagne glasses?
An old-soul like me can't just wrap up and get rid of that stuff.
But what about items that have no sentimental value? I have hauled stuff to the recycling center only to bring it back home. A sweater in the donation pile is back in my closet.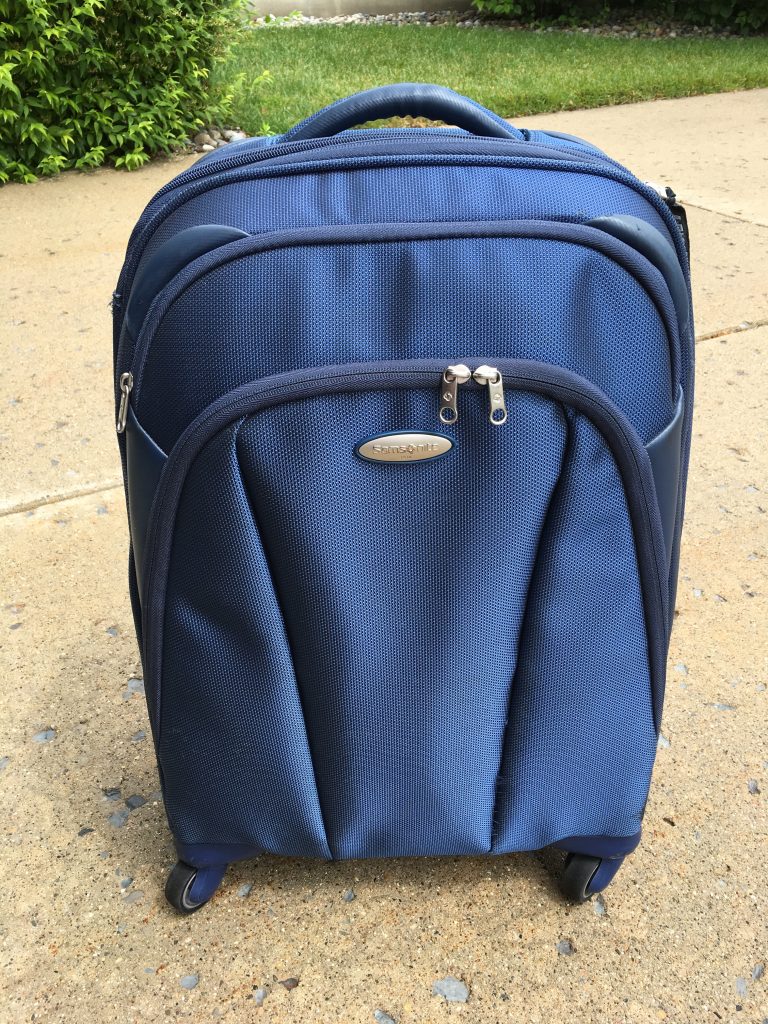 Today's item was a small suitcase – carry-on size. It was headed to our largest children's home where they can always use suitcases and duffel bags of any size for when their kids go on home visits, and I knew it would be welcomed and put to good use.
I hauled it from the basement a couple of days ago and let it sit. Today, I got it to the driveway and in a flash, memories of the places it had been came flooding back. Remember when…Before I knew it, I was making pad thai at a cooking class in Thailand, touring the DMZ in Korea, strolling along the Seine in Paris… you get the idea.
At times, I have one foot in my parent's generation – if it still has purpose, keep it. I bought the suitcase when I moved to Japan and though still useable, it is not as reliable for what I need, and a few years ago, I replaced it. It has sat unused since, yet, I couldn't let it go today.
This is the lesson I've learned in this moving process. You'll know when the time is right to break up. Today, I was lost in Think(ing) of all that we've been through and breaking up is hard to do, and I couldn't let go.
Sometime within the next month, that suitcase will be available for a child going to visit their new foster family, and the memories they'll create will be… wait, I think the timing just got right. Tomorrow, I'm dropping that suitcase off and let it start its second life. Maybe it will help a child as they go through a major life change, too.