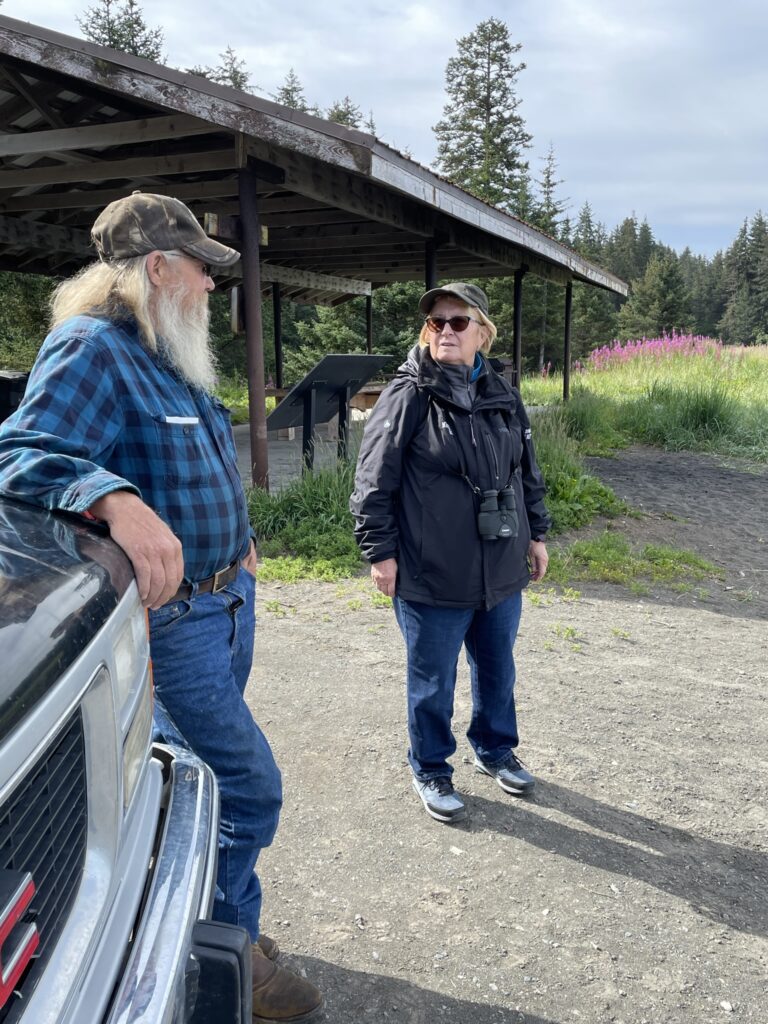 A pack of Camels peaked out of the pocket of his plaid flannel shirt. His teeth were yellowed from a lifestyle far different from mine, and the only thing longer than his hair was his beard.
Perley M was our taxi driver who picked us up at Jakalof Bay, near Seldovia, Alaska. Like many great trips, the journey was far more interesting than the destination.
We'd taken a high-speed water taxi ride from Homer, Alaska across Katchemak Bay. The thirty minute ride rearranged my internal organs and tested the suppleness of the discs in my spinal column, and left me slightly shaken as we stood alone on the shore in the Alaskan wilderness, waiting several minutes for our taxi driver.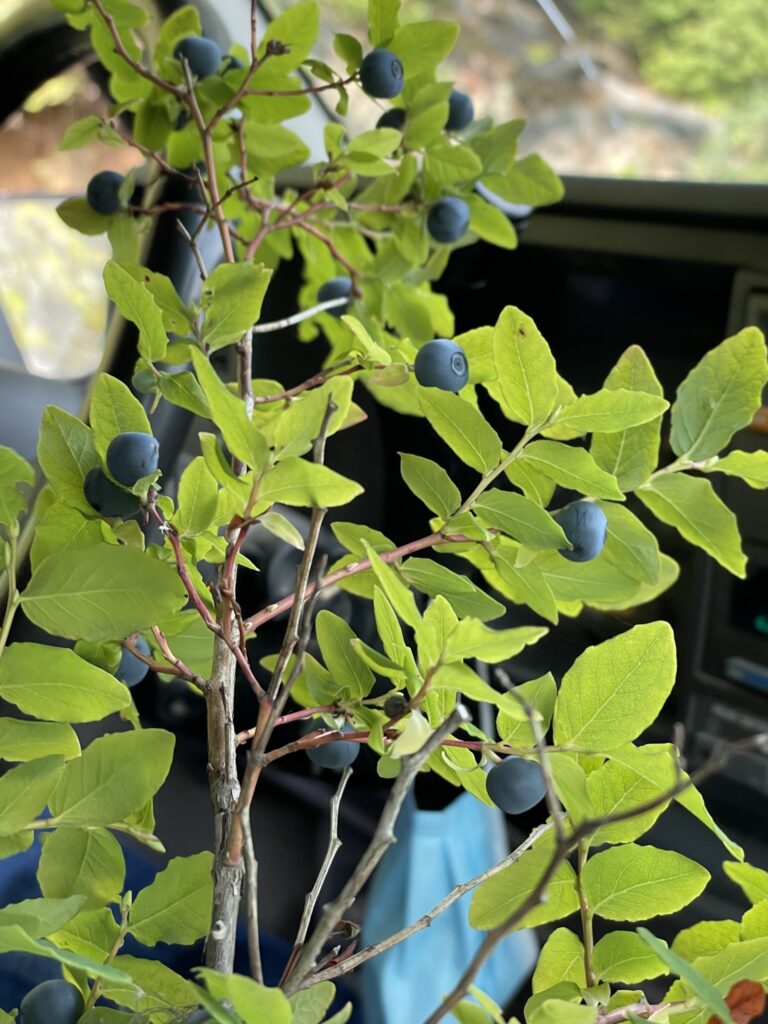 We soon met Perley and climbed into his old suburban, trying to ignore the multiple cracks across the front windshield, and aware the dirt and dust would wash from our clothes. Perley was easy to engage with and a few miles after we started on the narrow dirt road, he quickly stopped, and picked two branches of wild blueberries for us. We then stopped so a Guinea hen could cross in front of us. A short distance later, he positioned the car just right so we could watch a bald eagle. Perley was a kind and gentle man.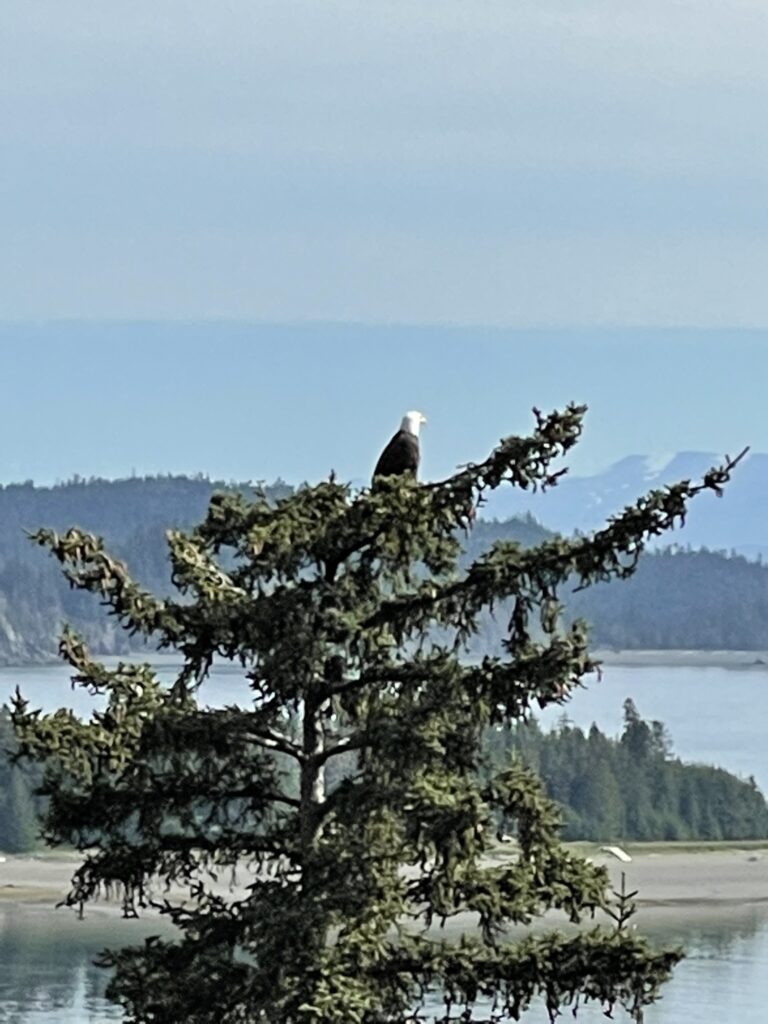 But the most amazing thing about Perley is that for twenty years, he and his late wife lived in the Bush of the Kenai peninsula, raising their only child there. When his son was killed in a traffic accident in 2008 near Seldovia, Perley and his wife left the Bush and moved there to help raise their infant granddaughter. Then the girl's mother took off and two years later, Perley's wife died. For the last 12 years, Perley has been raising his granddaughter who is now 14. He is Pappy to her.
Seldovia is an old Alaskan village across the bay from Homer with 250 year-round residents, and 42 students in the K-12 school. It's part of the Russian history in this part of Alaska.
For the rest of the ride, we learned about life in the Bush. "You gotta be willing to work hard. You gotta be able to hunt, fish and grow your own food. This ain't for someone who wants to curl up in a cabin with a good book." They cut and chopped their own firewood to heat their small cabin and fuel the stove, and purchased basic kitchen staples like flour and sugar in the village. Their calendar was the movement of animals and fish, position of the sun, and lifecycle of plants.
I asked about the hope he has for his granddaughter. Warmth oozed from his voice. "She's a great kid, and real smart and wants to be a doctor or maybe just in the medical field, but I sure hope she comes back to the Bush some day. She can really fillet a fish."
I asked about politics and the greatest issues In Seldovia. One issue really – keep funding for the marine highways – the ferry system relies on federal funding. The only way to get to Seldovia is by water or air, and air isn't reliable due to weather. "There's no politics in the Bush. It's just survival." I understood that completely.
I asked about health care while living in the Bush, wondering if they relied on natural cures. "I threw my first heart attack out there." He laughed with a snort. "I thought I had pneumonia one time but couldn't get to the closest village for thirty days (due to weather). When I finally got to the clinic, I learned I'd had not one, but two heart attacks. But now I have a pacemaker and I'm in great shape."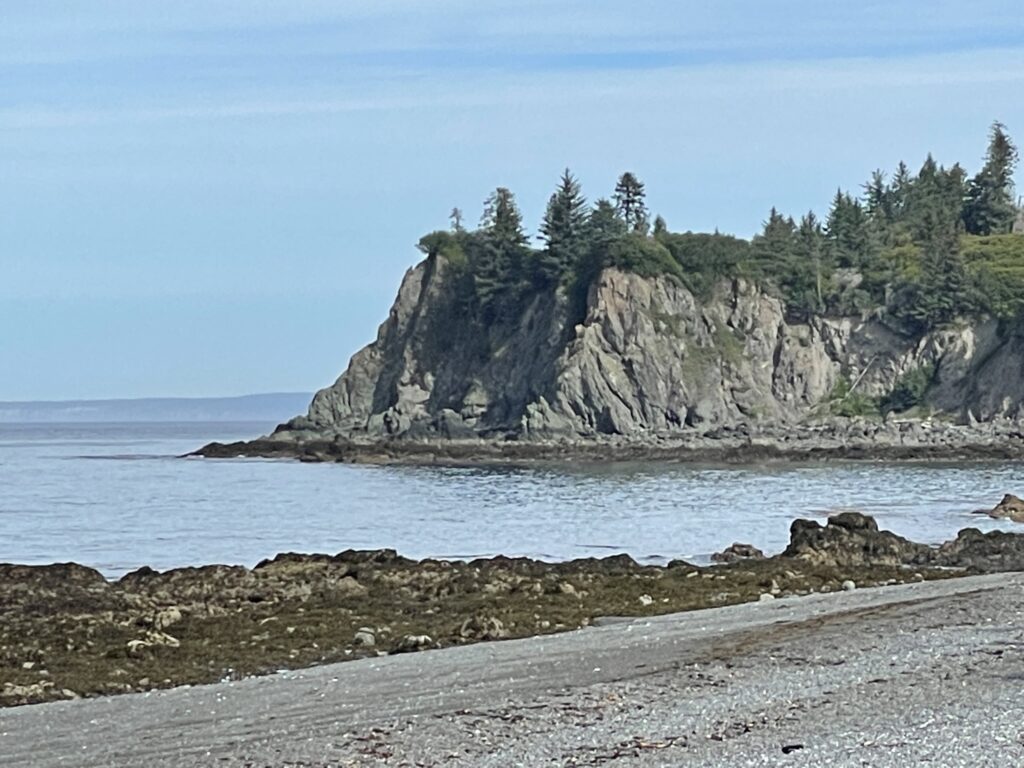 Alaska has magnificent scenery and wildlife, and Perley drove us to two of their beaches. I have several more days left on this trip. i doubt if anything can leave a greater impression on me than my experience talking to Perley.