Poof! Just like that, the Christmas holidays are gone. Trees are trashed or stashed, decorations are stored except for the one or two items you forgot after everything else was packed away. All that remains are memories. I hope as the new year unravels, you are left with fond recollections.
This was one of the funniest, whackiest, and most unexpected Christmases of my life. Imagine a southern Arizona hazardous driving warning, a new crown, and a flask, and that wraps it up.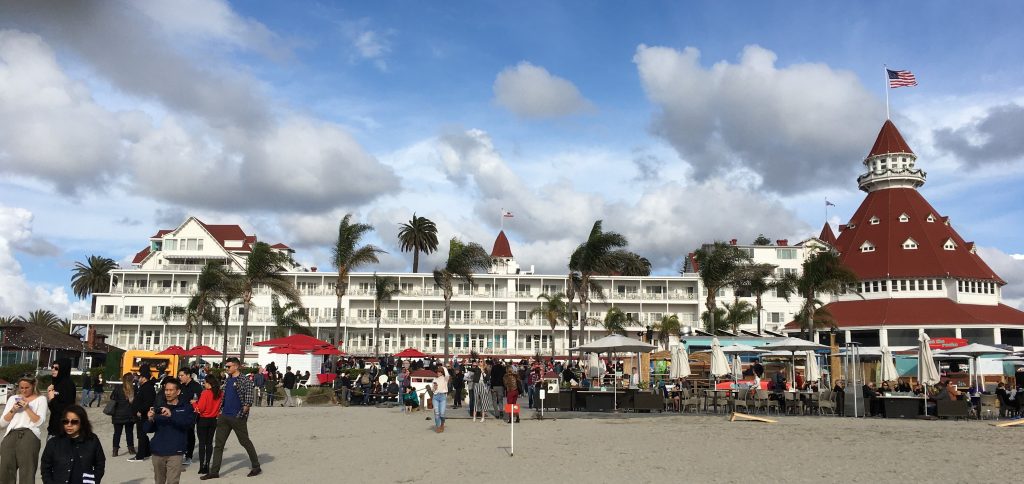 This was our first holiday season in Arizona and what did we do? Boarded a bus with 27 of our new neighbors in Sun City West, and headed to San Diego. It was my first visit there, and already, I'm planning my return. Among the discoveries – the iconic Del Coronado Hotel. Think Mackinac Island's Grand on steroids, on the ocean, with several beachfront cottages. I'm not sure my friends would respond well to a Go-Fund Me account to make a stay there possible for me, so I'll seek other lodging options and just do a hotel walk-through again. San Diego is only a five-hour drive from here, so our return is doable.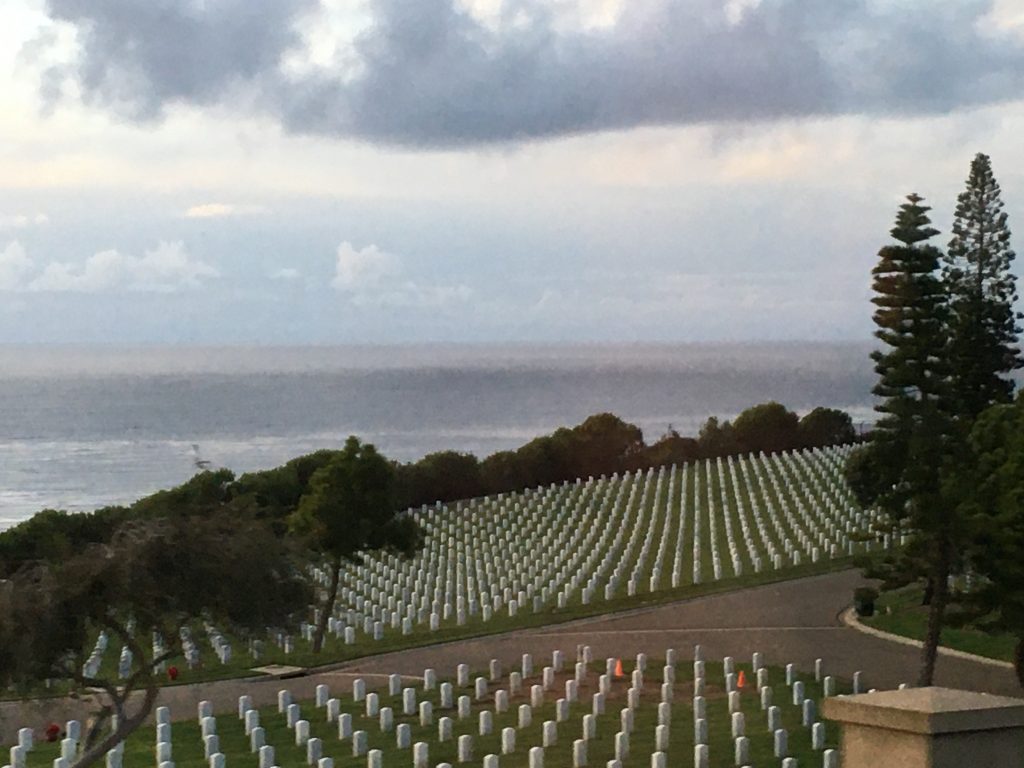 What we hadn't expected was a hazardous driving warning that required us to drive a different return route that took us north toward Los Angeles. It seems the mountainous pass we needed to navigate home had been rendered a danger zone by snow and ice. It just never occurred to me that I'd face that here, unless I was traveling to northern Arizona, but these mountains are funny that way. Our drive home was longer, but safe. My one regret? I didn't opt for the popular date shakes when we stopped in the middle of date country near Palm Springs. Oh well, life goes on.
Adding to the adventure of the trip was a broken tooth for me. Now that is not a big deal, unless it's December 23, you're just four hours into a four-day trip to some place you've never been, on a tour bus, and you're somewhat prone to anxiety. Fortunately, I had just seen an new dentist the week before and they were able to make sure I'd survive until I returned. I am happy to report my new crown is in place – a new year's gift to me.
Speaking of gifts – I am now the proud owner of my first flask. You know, the kind you'd fill with peppermint schnapps, sneak it into a football game and pour it into your hot chocolate. (I may have done that with college friends.) Or the kind you'd fill with your favorite liquor whenever you need a hit, and walking around with a large bottle is neither wise nor legal. (I have never done that.) To be specific, it's a hip flask, designed "to match the curve of the wearer's hip or thigh for comfort". Okay, well this one misses that mark by a mile, but it does fit nicely in my purse.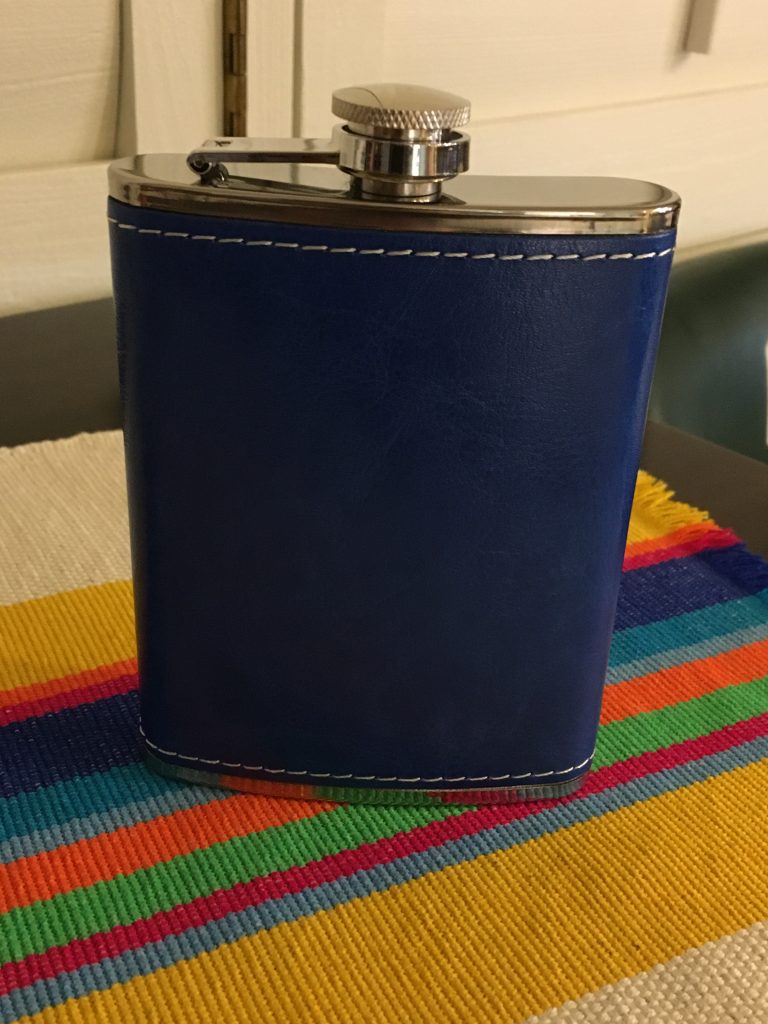 So why a flask at my age? When Kathy and I began attending social events (and meetings of social clubs) here at Sun City West, we quickly discovered BYOB is the standard practice. Ice is provided – you bring the rest. The first time we went to an event, we were the only ones at the table without our own flask or fancy wine carrier. Now, I am not a drinker by anyone's standard. I believe I used up that gene in college and early adulthood, fortunately without much damage other than a GPA lower than it should have been. And we are not wine drinkers, no matter how much it costs or how fancy the name is. But every now and then, it's nice to imbibe in a more genteel like manner – no more throwing down shots, or chugging a beer for this old girl.
Yesterday, my new flask made its debut. We went to a dance party, and I felt right at home. I won't tell you what it carried, but the liquid looked darn good coming out of the royal blue, leather clad flask. I succumbed to senior peer pressure, and I wasn't the least bit bullied about it. And when we go again in two weeks, I'll be ready, and the flask will be refilled.
Whether it's laughing over a gift from Santa, laying off caramel corn, or staying safe while traveling, I hope your new year is off to a great start, ready to be filled with nothing but warm memories.