A couple of weeks ago, I posted on Facebook a rather negative opinion of a movie I'd seen. Friends soon replied.
"Thanks, I'm crossing it off my list."
"Glad I haven't bothered to go see it."
 "Thanks for the warning."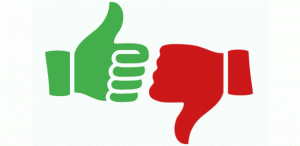 Within a few hours, I felt sort of bad. Maybe they would have liked it? By morning, another friend added this comment.
"Loved this beautiful film."
Now I felt guilty.
I had impulsively expressed my opinion when I compared the pace of the movie to watching sap flow in the dead of a cold, January night. The story had an interesting twist at the end but by that time, it reminded me of the hours you spend driving through Indiana, Illionois, Iowa and Nebraska on your way to Colorado. Do the mountains make up for the flatlands? Okay, not the best example because the answer is probably yes. For me however, the ending in this movie didn't justify the amount of time it took to get there.
And that's the challenge with reading reviews or listening to someone else's opinion. Just because I used the time during the movie to mentally review every state capital from north to south and west to east, doesn't mean that another viewer wouldn't have been intrigued by the self-loathing, ego-centric protagonist, or enraptured by the plot and the acting.
Last week, my movie group viewed another movie. It was violent with relentless awful language – well beyond what I normally tolerate, and filled with seriously dysfunctional family scenes.  A member of our movie group walked out. The rest of us dissected it over dinner and the general consensus? We all liked it and would recommend it. I really liked it because there was tenderness and redemption sewn into scenes that made me have hope in the characters. And I never came close to resorting to my capital naming mind game. However, had I heard all of the negative aspects beforehand, I would have opted out.
By the way, both movies are highly acclaimed and have several Oscar nominations.
Of course, the same is true for books, concerts, theater, and so on. Art is highly personal and usually targets a specific demographic, and a good reviewer has to zone into all aspects of a piece of art. All of this has reminded me why I'm going to stay out of the review business. I merely know if I like it or not.
So if my Facebook post persuaded you to skip the first movie referenced, but you'd enjoy the drive to Colorado, I'd say reconsider. Just remember this. Midway through (either the movie or the drive), when you get stuck on Montana, the capital is Helena – trips me up every time.