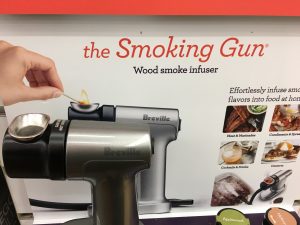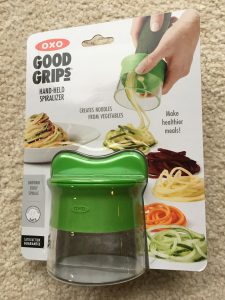 I am declaring 2018 as the Year of the Kitchen Gadget. And that's not just because I received a spiralizer as a Christmas gift. I've also decided that The Food Network and HGTV are in cahoots and America's need for a pantry in every kitchen is a result of our obsession with kitchen gadgets from garlic roasters to smoking guns to this year's favorite, the Insta-pot.
My mother was a fairly average cook and our pantry-less kitchen in our 1930's bungalow was perhaps a bit larger than others. Every night, we had a typical midwestern dinner – meat, potatoes and vegetable. A dish of canned fruit was frequently dessert.
What I'm astonished to imagine is that my mother (and probably yours?) was able to prepare nutritious meals using only the tools she had available in one drawer of utensils. You know, a couple of wooden cooking spoons, a bowl scraper/ rubber spatula or two, a pancake turned, wire whisk, cheese slicer, vegetable peeler, a rotary beater, and assorted mismatched knives. A mixer, electric frying pan, colander, toaster and box grater rounded out the kitchen prep items beyond the assorted pots and pans and baking dishes. Eventually, a crockpot was added.
Yet today, I, who am not cooking for a family of six, have three kitchen utensil drawers and three counter-top utensil holders. One of those is specifically for 14 different wire whisks. I'll admit, that's a bit of a thing for me. Occasionally, I've seen an item used on TV or in a magazine and knew I just had to have it. It's the only explanation I have for my mandoline. I have to dust it more often than wash it from use. Please tell me I'm not the only one who does this? I once went through three garlic presses before I finally discovered I could buy garlic already minced. I never looked back.
As a culture, we are on kitchen utensil/ gadget overload! How did this happen?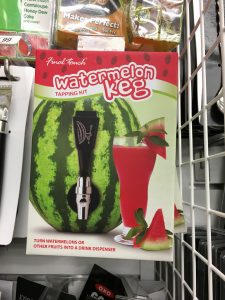 I was recently wandering the aisles of a major retail store that caters to our home needs for the bedroom, bathroom and beyond. Kitchen isn't mentioned in their name, yet they have walls and walls laden with ladles, and every possible item you can cram into a kitchen drawer or shelf. Some useful, some useless and some downright stupid. Like a watermelon keg.  What happens when the seeds clog the tap?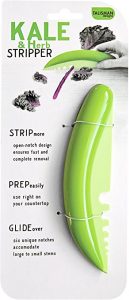 Or a kale stripper. I prepared kale once. A stripper isn't going to get me any closer to twice. And I'm not sure there's a huge demand for mango splitters in Michigan, but hey, maybe. I'm not knocking the pineapple corer doo-hickey though – if I ever buy a fresh pineapple, I'll let you know how mine works.
Instead of making 2018 the year of the gadget, maybe I'll make it the year of the gadget purge. I'll try and figure out which of the three pizza cutters I'll keep and if I really need three graters. Or a tea infuser. Or a cherry pitter that comes out every four years?
I need to work fast though. I have a new spiralizer I need to make room for, and who knows what will be next.